Some individuals believe that usability testing is too expensive and complicated, and that it should be saved for the occasional web design project with a large budget and a tight deadline. False. Usability assessments that are overly detailed are a waste of time. Testing no more than five users and executing as many little tests as you can afford yields the best results.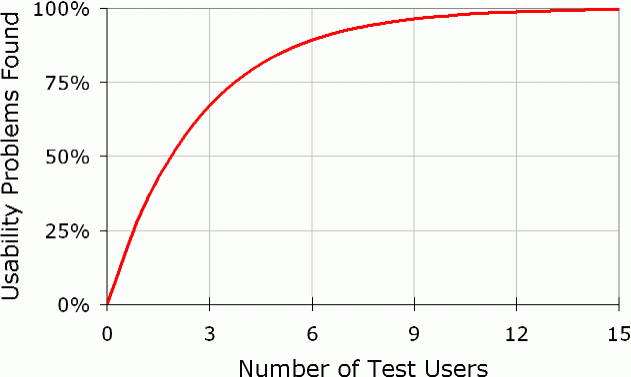 The most striking truth of the curve is that zero users give zero insights.
As soon as you collect data from a single test user, your insights shoot up and you have already learned almost a third of all there is to know about the usability of the design. The difference between zero and even a little bit of data is astounding.
When you test the second user, you will discover that this person does